Export ArcGIS data as GeoPackage files for exchanging data with the third-party applications
You can export your ArcGIS layers to GeoPackage files (the standard Open Geospatial Consortium format) that can be used to exchange data with the third-party application users.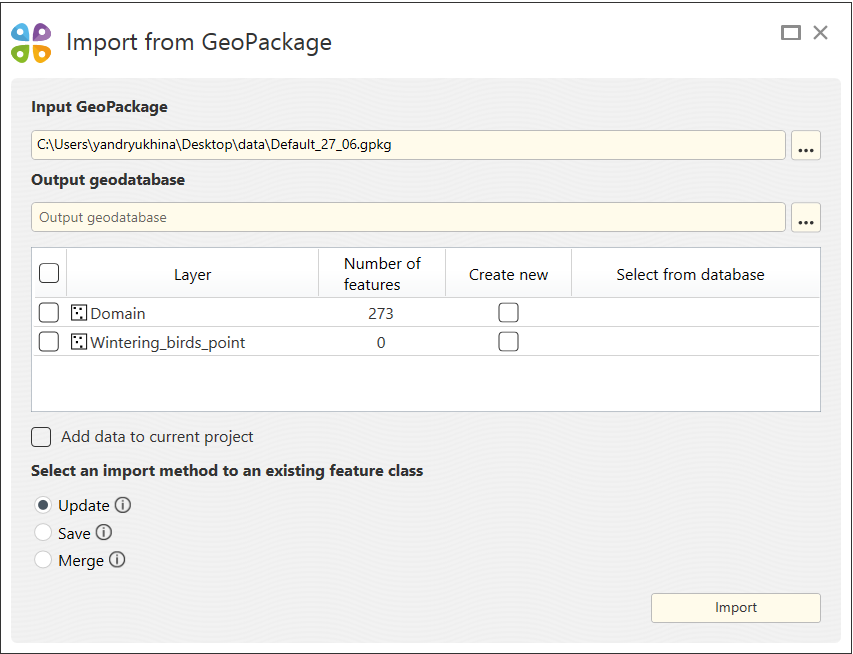 Import GeoPackage files to ArcGIS
Data as GeoPackage files collected via CarryMap mobile applications can be imported back to ArcGIS for storage and further work with them in the office.
Create templates for data collection
While export to GeoPackage the ArcGIS layers structure (set of fields) as well as the attribute data are saved, so these exported layers can be used in CarryMap mobile applications as data collection templates with predefined attribute tables. After all, while performing inspection in the field it is more convenient and faster to just fill in the missing parameters rather than to create blank new layers.
Besides, with this option you can create templates to be later used by your field workers to collect data organized in the way applicable in your company.