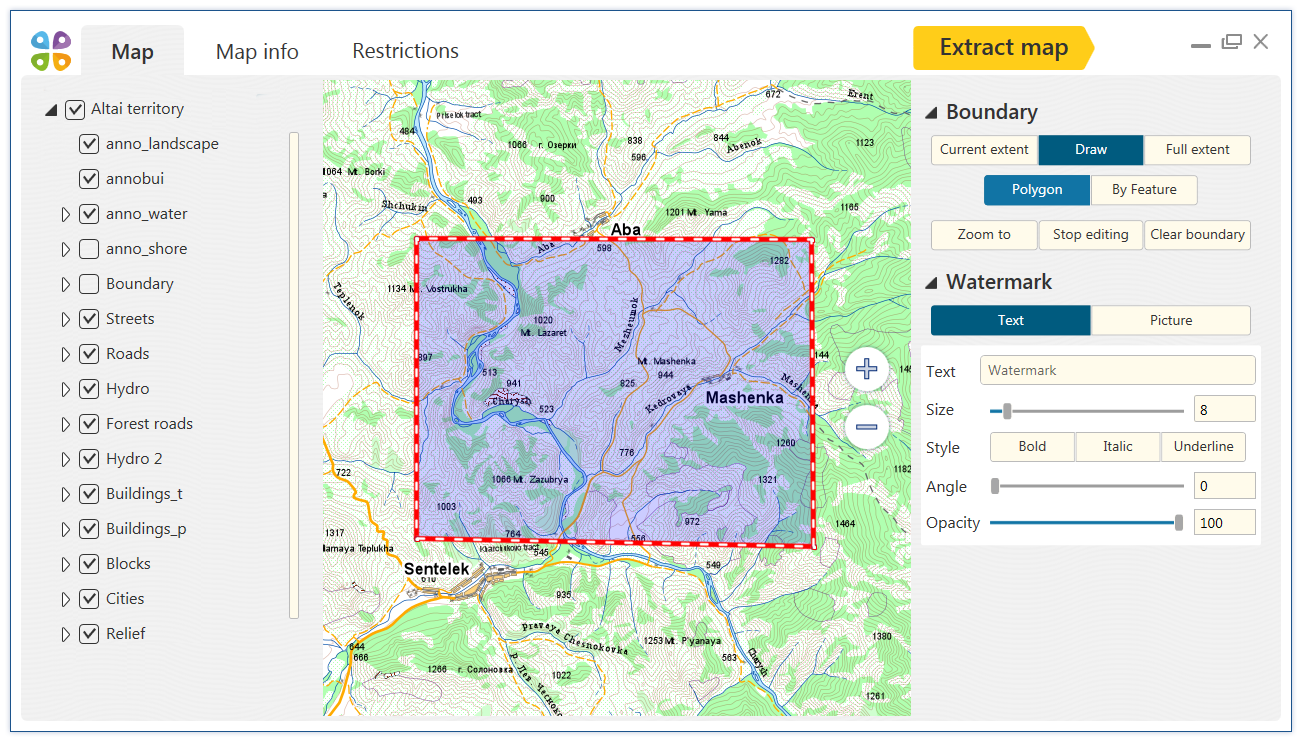 Set extraction boundaries
The interactive mobile map can be created from any ArcGIS map or any part of it. To define which part of your ArcGIS map should be extracted to mobile map, use one of the provided map extraction boundaries selection options:
- selected map extent
- full extent of your map in ArcMap
- boundaries of specific polygon feature
- boundaries of drawn graphics.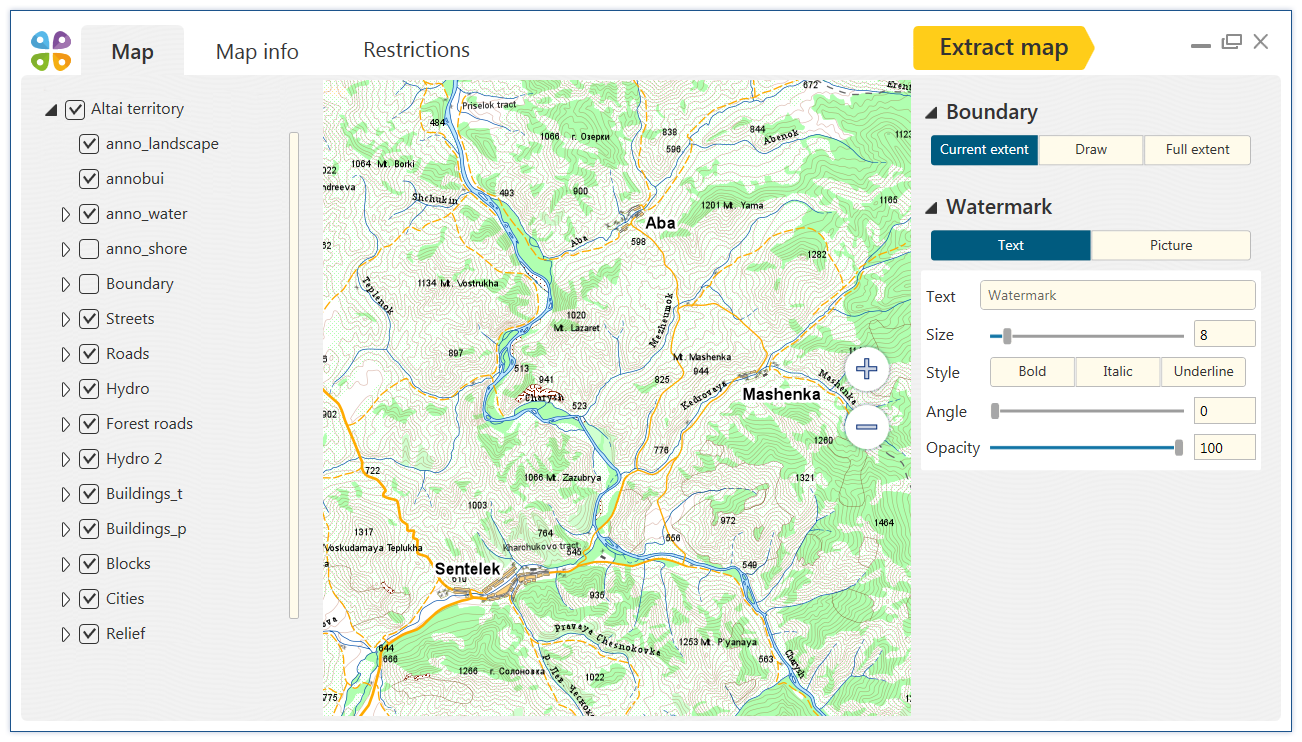 Select layers to be extracted
Now you need to select which layers of your ArcGIS map should be transferred to mobile map. All these layers will be exported to mobile map as is, i.e. preserving all the source symbology, attributes, and attachments, if any.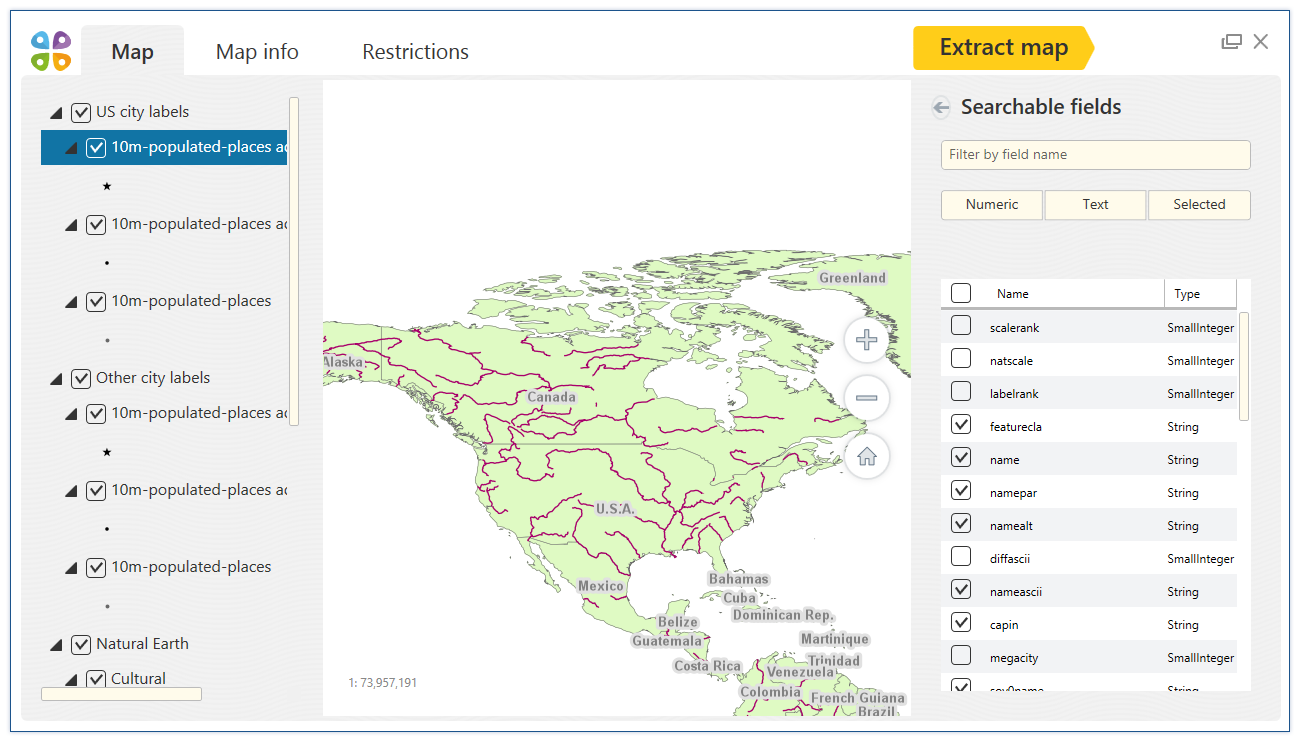 Customize map search
Features on the mobile map can be searched by attributes or names. With the customize map search option, you can select the fields by which you want to perform search or make them unavailable for search.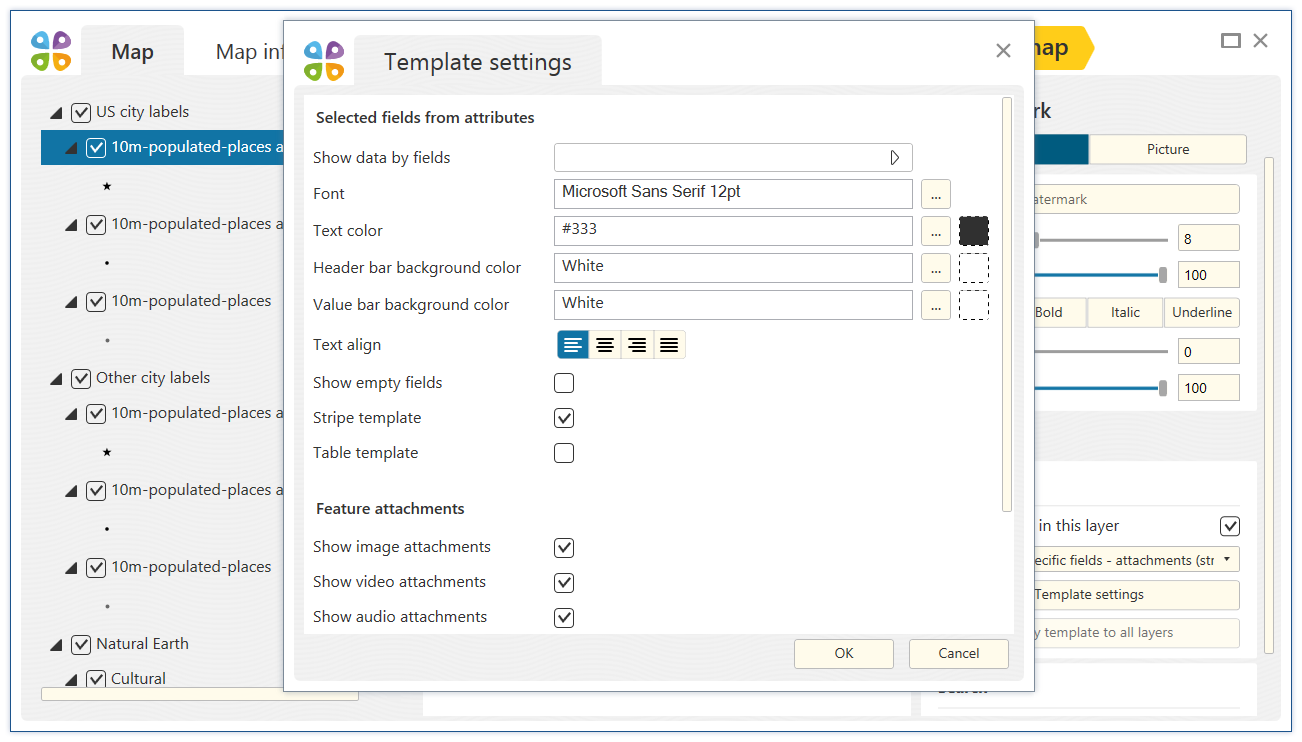 Customize object identification cards
When preparing your ArcGIS map for export to mobile map you can specify the objects identification dialogs so that your users could get as more information about the map objects as possible. To do so, you can either use one of the predefined identification templates or create your own template, where you can add text, photos, videos, or other multimedia files. That said, your users will be able to view full information about the objects selecting them on the mobile map and viewing appeared identification dialogs.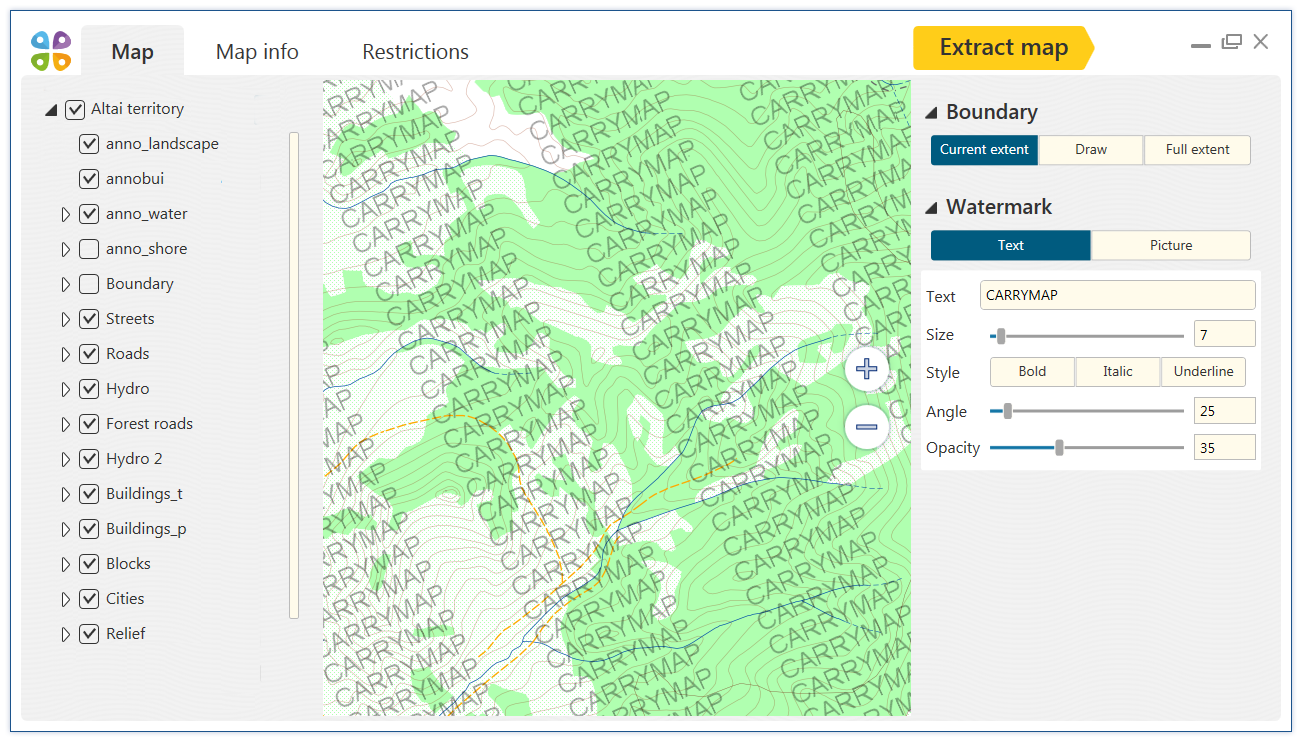 Add watermarks
You can demonstrate your corporate identity by adding watermarks to your mobile map. These can be either text or any image with specified transparency and rotation angle settings.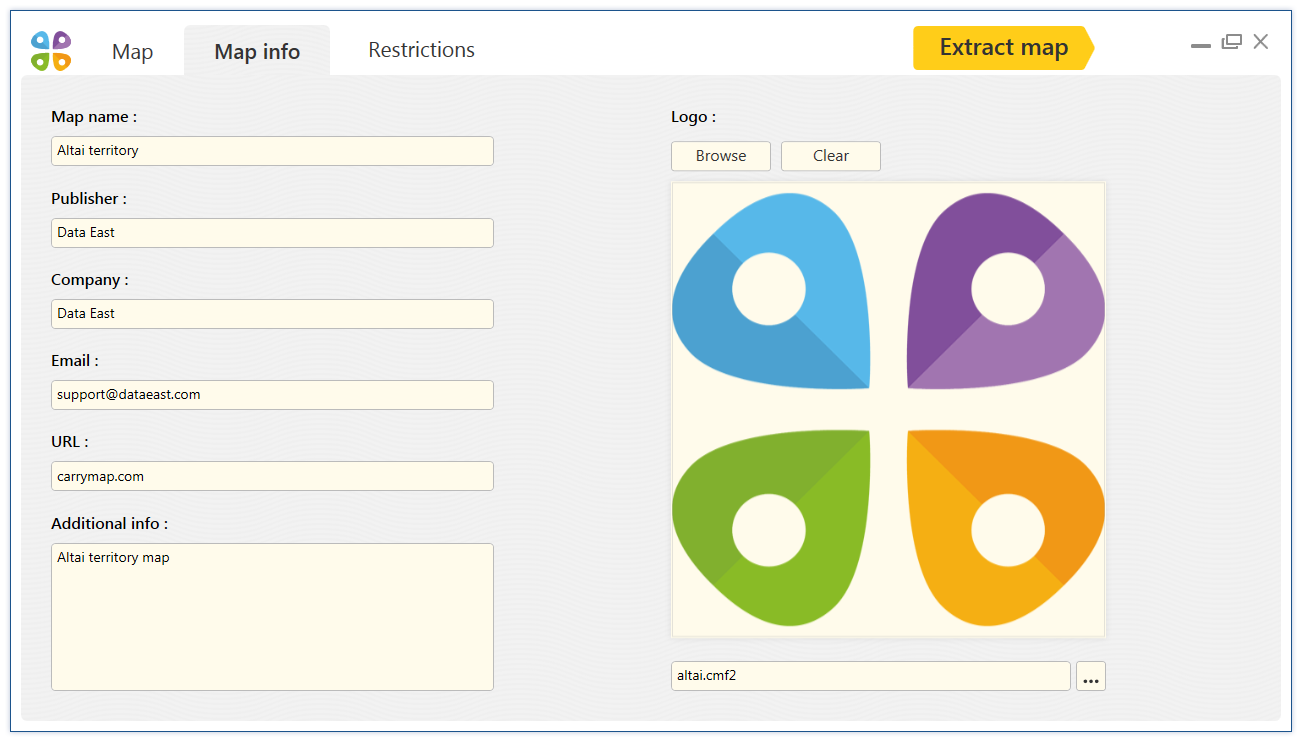 Add information about the map
The 'Map info' dialog contains summary information about your mobile map, where you can specify the map publisher, as well as company name and logo, website, contact email or additional description.