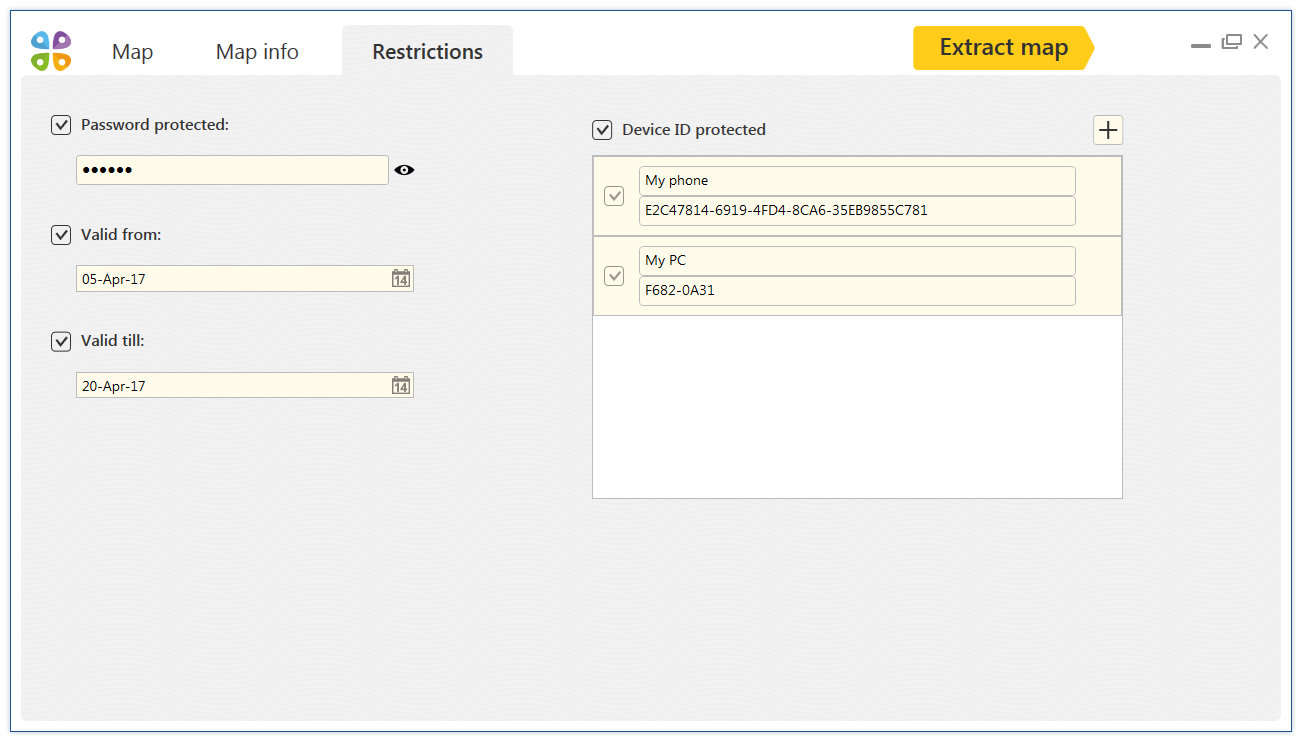 Protect mobile maps
No need to worry about your data integrity, especially if it goes about sensitive data, as you can always prevent its unauthorized distribution by managing access to your mobile map with various protection options.
You can protect your mobile map with the password, or allow access for selected devices only, or set the map availability date specifying the period when your mobile map will be available for users.
Thus, each time the users open your mobile map, they will be asked to either enter the password or the device ID, or the map will become unavailable after the specified date.