Reading time: 2 minute(s)
June 14, 2022
New CarryMap Builder 6.0
Reading time: 2 minute(s)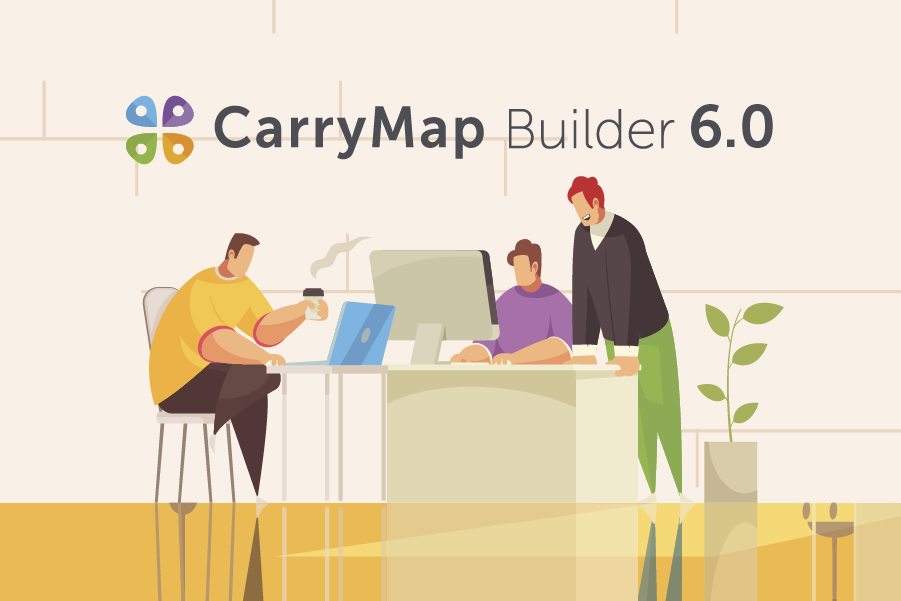 Learn what's new is available in the most recent version
We are happy to announce that the new CarryMap Builder 6.0 is available for download. Meet the next generation desktop GIS! Now CarryMap Builder extension is compatible with ArcGIS Pro. Take advantages of CarryMap Builder 6.0 for ArcGIS Pro and enhancements of the new version for ArcMap.
CarryMap Builder 6.0 for ArcGIS Pro:


Licensing policy

Starting from version 6.0, when purchasing any type of CarryMap Builder license, you get access to both versions, CarryMap Builder for ArcMap and CarryMap Builder for ArcGIS Pro. Take advantages of flexible CarryMap Builder licensing system and select your license type according to your purpose and tasks, period of use and number of users. To get acquainted with the product's functionality, download CarryMap Builder Trial license.

Support for basic tools

This new CarryMap Builder version provides tools to create, set and protect mobile maps and to exchange data in GeoPackage format.

 

Export vector and raster data

Now it is possible to export vector and raster layers of your ArcGIS map to mobile map. Export vector and raster layers, annotation layers and graphic features with basic symbology settings preserved. All attachments with features of vector layers are also extracted to mobile map.
What is new in the CarryMap Builder 6.0 for ArcMap:
Work with raster data

We have optimized the logic of raster layers data processing when extracting data to CMF2 format. Work with big raster data including satellite and air photos, set the compression ratio to get the most suitable output file size for your mobile map preserving all the source attributes of high-resolution data.

Support for feature label placement properties defined in ArcMap

CarryMap Builder 6.0 provides additional options to place labels of features from point and polyline layers specified in ArcMap. Now you can select the 'Around point', 'On point', 'Specify angles' options to place the point features labels, and the 'Curved', 'On the line', 'Above' and 'Below' label placement options are available for the polyline features.

Support for 3D data

Now it is possible to work with 3D data using 'Export to GeoPackage' tool and 'Import from GeoPackage' tool. Data with support for Z coordinates are now exported to GeoPackage files and imported back to ArcGIS.

Support ArcMap 10.8.2

Updated CarryMap Builder version 6.0 is compatible with ArcMap version 10.8.2.
Try CarryMap Builder 6.0 for ArcGIS Pro
Try CarryMap Builder 6.0 for ArcMap
CarryMap Team