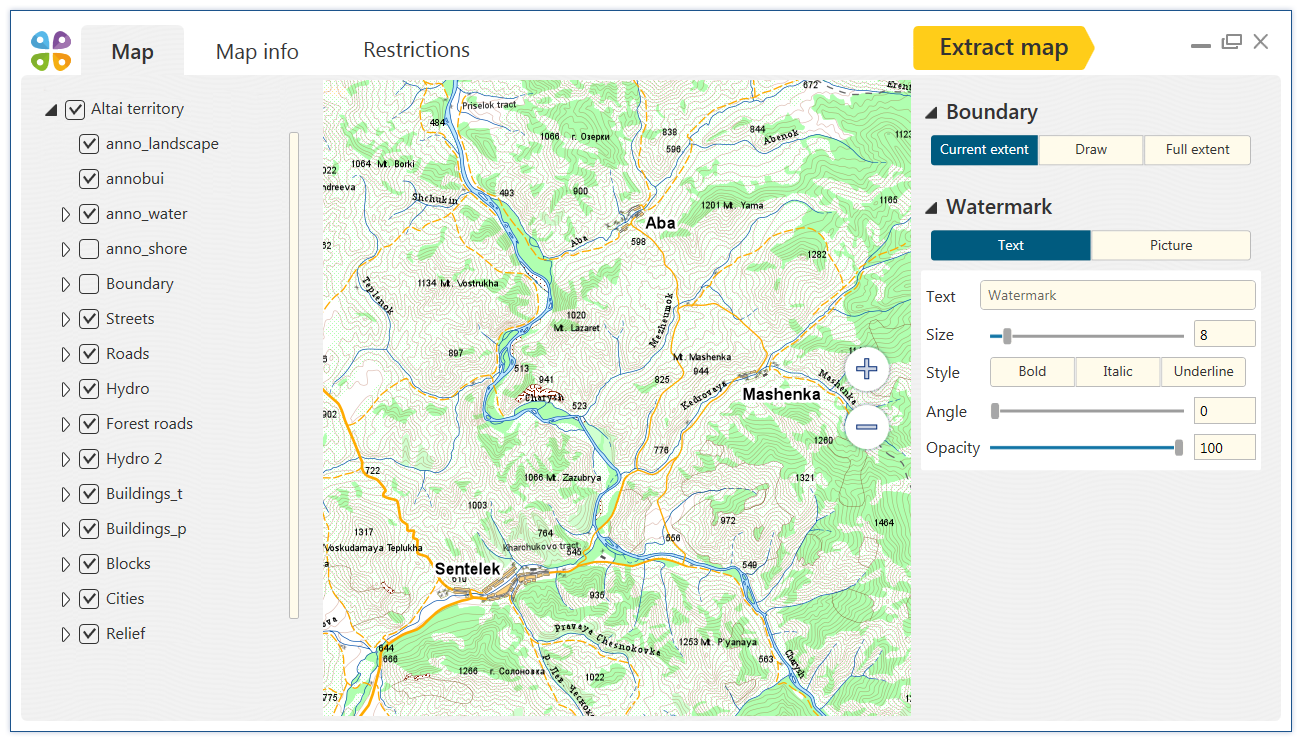 Powerful map creation tools
ArcGIS maps can be customized when exported to mobile maps - you can define map extraction boundaries, specify corporate identity to make your mobile map recognizable and personalized, create identification templates, and so on.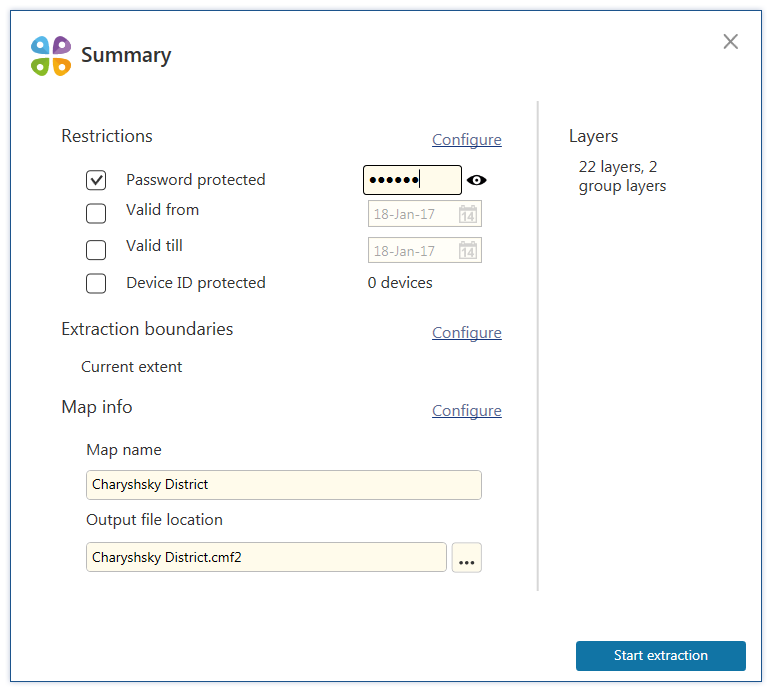 Map protection from unpermitted access
Select one or all the available options to protect your mobile map from unpermitted opening. The map can be protected with the password, the map availability start and end dates, as well as the option to allow access for selected devices only. In the latter case your map will be opened on those specific devices only, which IDs have been listed at the Map protection step.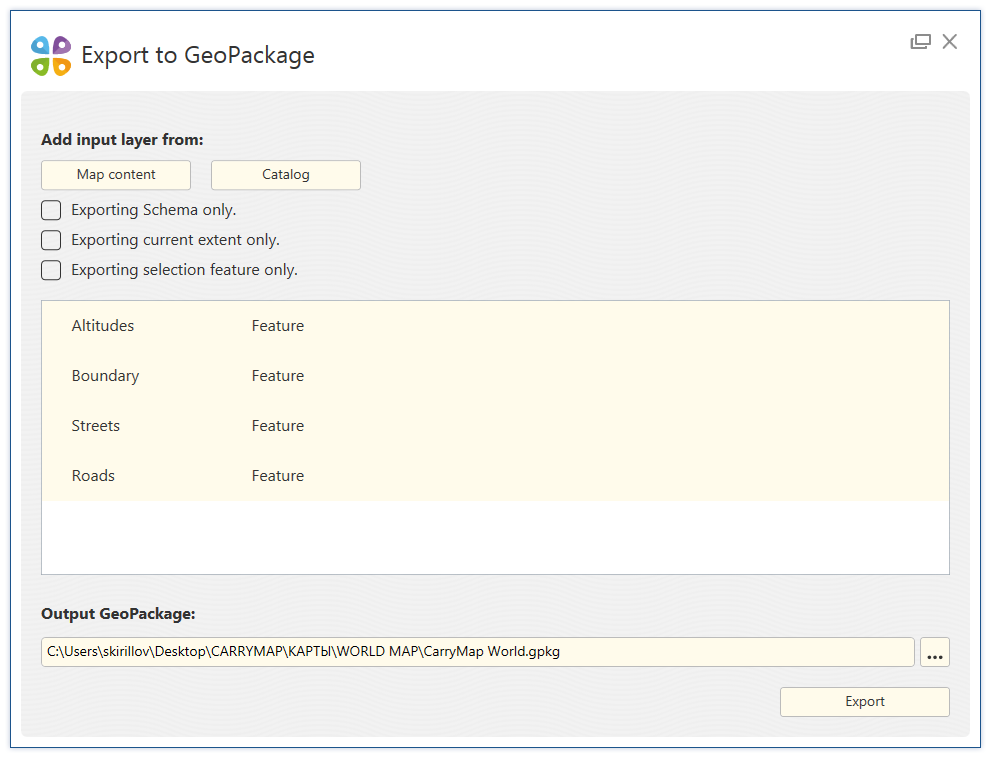 Seamless data collection and exchange in GeoPackage format
Your ArcGIS layers can be exported to standard OGC GeoPackage format enabling easy exchange of spatial data with other users inside and outside the company. That said, the GeoPackage files can be used as data collection templates or enable data exchange with the third-party application users. Besides, you can import GeoPackage files to bring the data collected with CarryMap apps back to ArcGIS.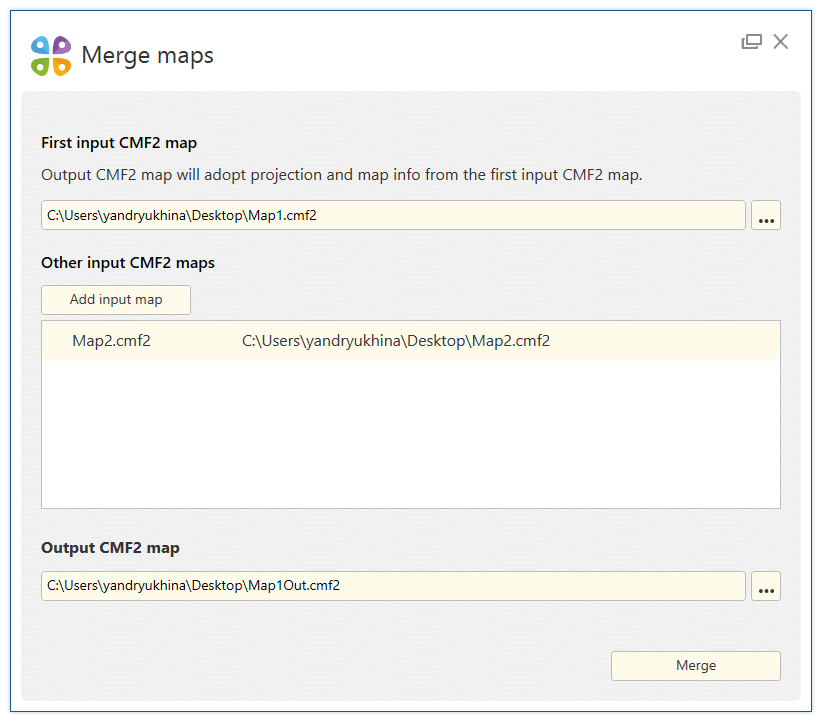 Merging multiple maps
With this tool you can merge multiple CMF2 maps into one map.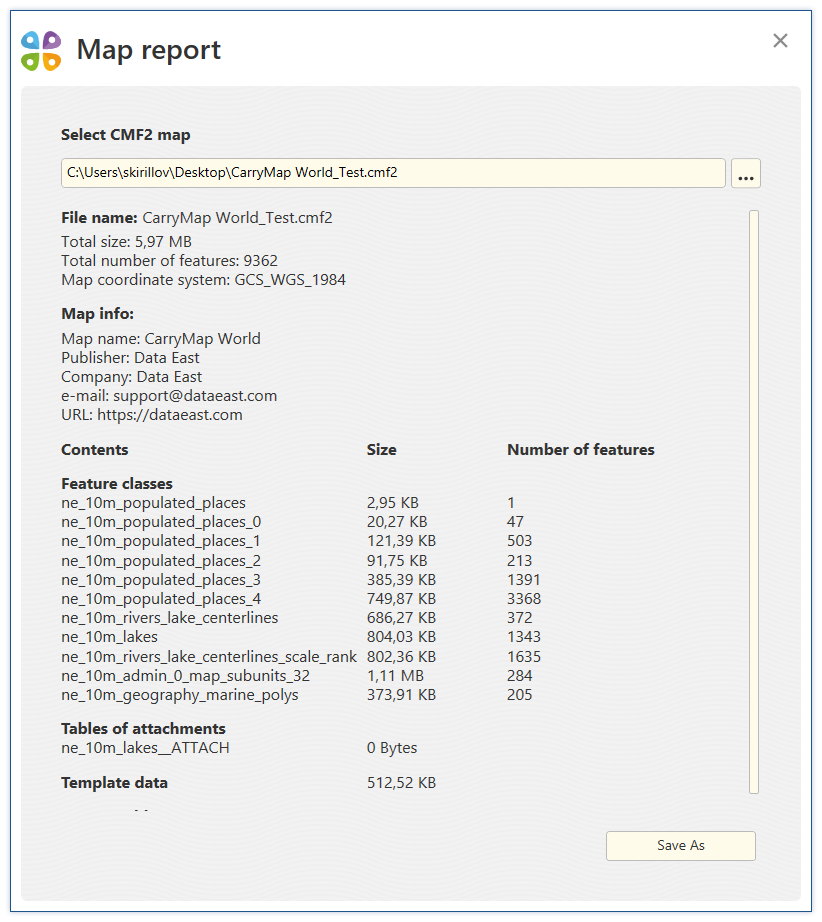 Map report
This tool allows getting summary report about created map providing info about size of the output CMF2 file, size and total number of feature classes in the map, coordinate system of the map, publisher name, contact details, etc.