Reading time: 4 minute(s)
November 13, 2018
CarryMap to create and distribute maps for hunters
Reading time: 4 minute(s)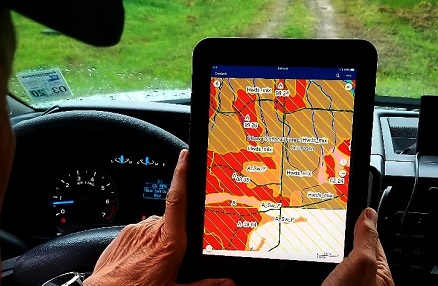 Specialists from Northwind Enterprises decided on CarryMap after a long search for solution that could optimize processing of large amount of cartographic data and allow creating compact maps for use on mobile devices
Northwind Enterprises, LLC located in the Northwoods of Wisconsin was founded in 2002 by Ann Jandernoa. Based on Ann's extensive knowledge of forestry, GIS, various mapping software programs, interpretation of aerial photography and satellite imagery, and experiences in being a hunter all her life, today Northwind Enterprises provides the hunting enthusiasts with the information, education, and services to make their hunting experiences as enjoyable and productive as possible. From mapping grouse habitat to conducting workshops/seminars on how to locate and strategically hunt grouse & woodcock, Ann's business is all about grouse and woodcock hunting. 

In the fall of 2002, Ann first designed, produced, and introduced to grouse hunters throughout North American the grouse habitat maps. By the end of 2007 she had available to grouse hunters 102 books of maps that collectively identified over 4250 clear cuts within Wisconsin, Minnesota, Lower and Upper Michigan, Maine, New Hampshire, Pennsylvania, and Vermont.

Most of the Northwind Enterprises customers are hunters who need to quickly find their bearings, to locate grouse and woodcock hunting sites, and to not get lost in the woods. Today, specialists from Northwind Enterprises use CarryMap technology in their work. They decided on CarryMap after a long search for solution that could optimize processing of large amount of cartographic data and allow creating compact maps for use on mobile devices.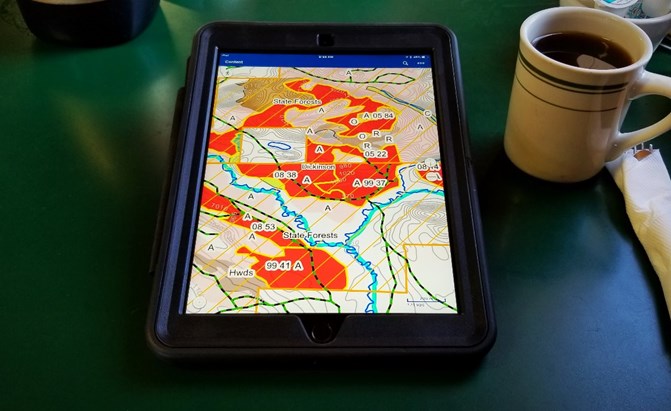 That is, Northwind Enterprises wanted to find an easy-to-use app with friendly interface clear to any non-GIS person. The app was meant to be able to work without internet and be compatible with popular operating systems. All these features were found in the ArcGIS Desktop add-in CarryMap Builder and the mobile app CarryMap which allowed Northwind Enterprises to distribute Scout-N-Hunt mobile maps the way they wanted to. 

Scout-N-Hunt is a mapping system that evaluates public hunting land through research & years of experience to determine which lands contain prime habitat for your best hunting options each year.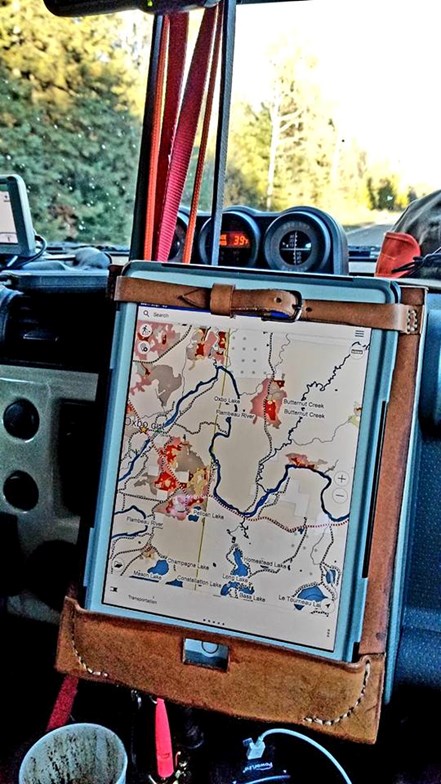 The ability of CarryMap Builder to work with large amount of data allowed Northwind Enterprises to export data on grouse habitat of North America to mobile maps. The map protection functionality was also very important. With CarryMap Builder maps can be protected with password, map availability start and end dates, as well as with option to allow access for selected devices only. All these protection options are used during creation of Scout-N-Hunt mobile maps. But there are some other own protection methods also used at Northwind Enterprises, for example, double check of IP address, authorization via email to have access to data, and in the future they plan to implement functionality to limit the number of map downloads.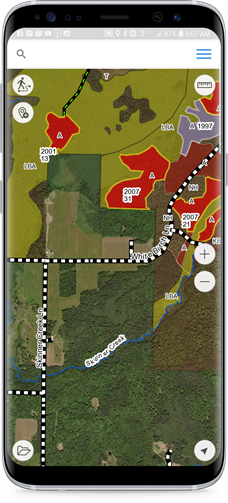 Hunters who utilize CarryMap app often use its search by coordinates and find current location options to quickly find where they are in the woods. Support for external GPS receivers from Bad Elf is also a benefit, as they help specify coordinates of your current location more accurately. The handy objects identification tool allows getting detailed information about the area and objects via object cards containing name, description, attached photos, video, etc. The option of adding pushpins to map to mark interesting places and objects along with the option of recording tracks help keep grouse habitat sites for next hunts or to share them with friends.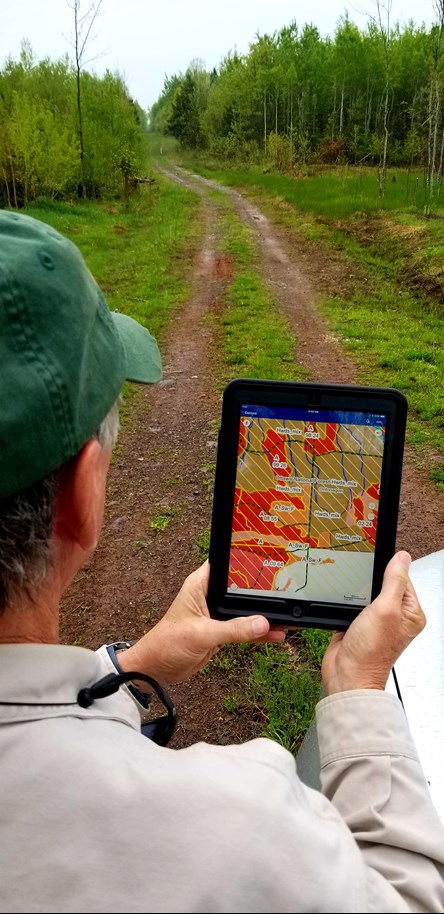 Today, computers and mobile devices play a crucial role in human life. But for elder people who got used to paper maps, it may be quite challenging to learn how to use a mobile app. To address this problem, Northwind Enterprises holds seminars where they explain how to use their mobile maps and the app tools and settings. With such support, more people will be able to take advantage of mobile Scout-N-Hunt maps. And what is more, gradual migration from using paper maps to new GIS technologies helps save the environment. 

Being an active CarryMap Builder and CarryMap user, Northwind Enterprises always participates in beta testing of new versions and shares with us ideas regarding the functionality enhancements and new options. In the future, Northwind Enterprises is going to continue using CarryMap technology to provide more users with mobile grouse hunting maps. 

Photos in the material are provided by Northwind Enterprises.


https://www.northwnd.com/
http://www.scout-n-hunt.com/

Alena Anoshina (Data East, LLC)
Ann Jandernoa (Northwind Enterprises)
[November 13, 2018]